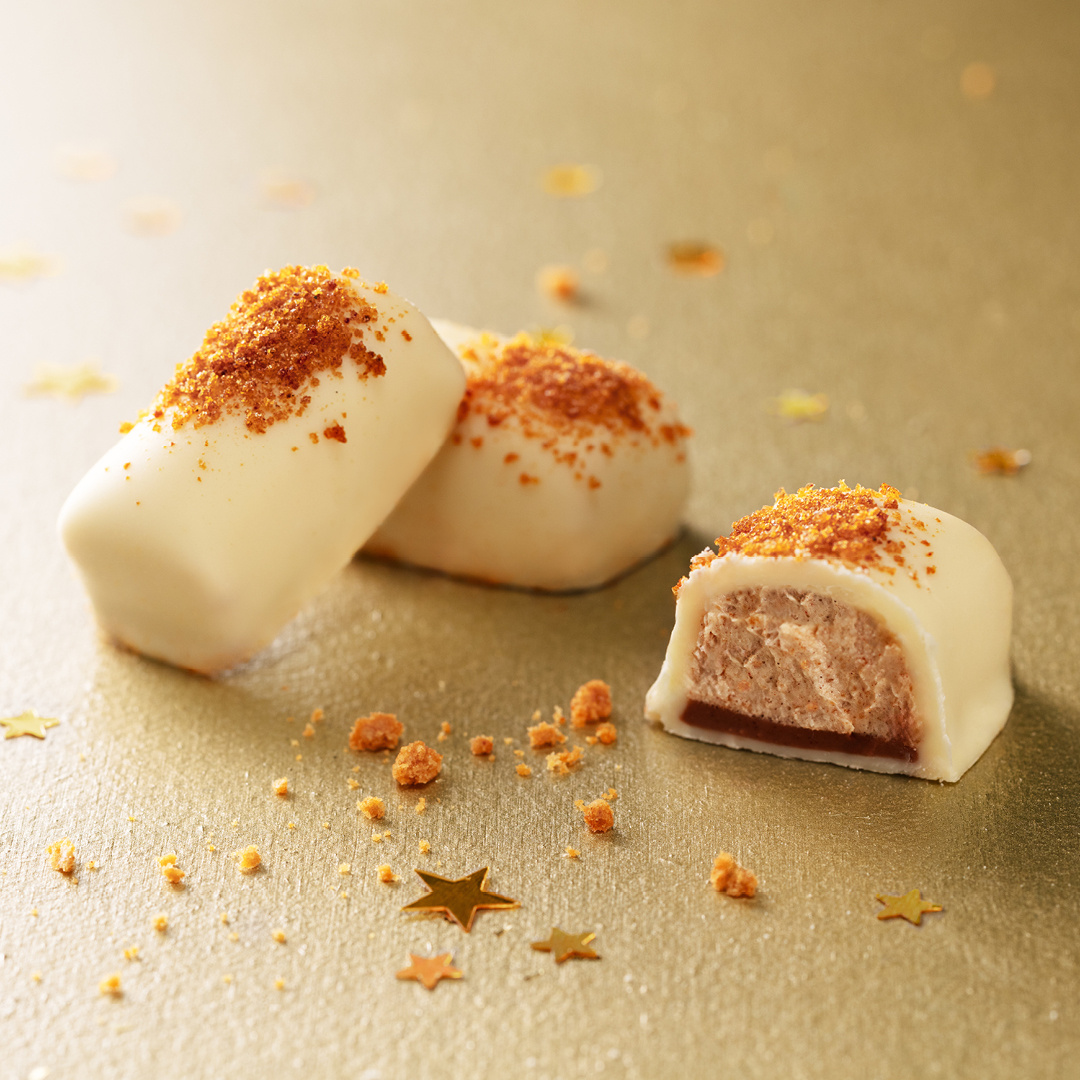 The new limited-edition Manon Speculoos
It's time to celebrate at Leonidas! In light of the great success of the 3 limited editions (Manon Ruby, Manon Café serré and Blond Manon Caramel), our Master Chocolatiers have designed the Manon Speculoos for you. What could be a stronger testimony of love than to revisit our iconic chocolate, the Manon, with a fourth recipe?
A brand new, tasty, and exclusive recipe that will surprise your taste buds!
4 limited edition Manons!

Are you ready to celebrate? our talented Master Chocolatiers have given free rein to their creativity with the Manon Speculoos. Every bite of this creation is a true declaration of love to Belgium! Get ready for a surprising taste experience that will leave you salivating for more. You will discover surprising flavours to astonish your taste buds.



Leonidas, a family history!

110 years ago, Mr Leonidas Kestekides created the very first chocolates as we know them today. Over the years, four generations of the Kestekides family have left their mark on Leonidas chocolates, transforming the family firm into an internationally renowned business.
What started with a shop and its famous sash window, where the chocolates were displayed on the windowsill, has today become an international brand with more than 1300 stores spread across 40 countries worldwide.
Now, the whole world knows Leonidas and its delicious creations.