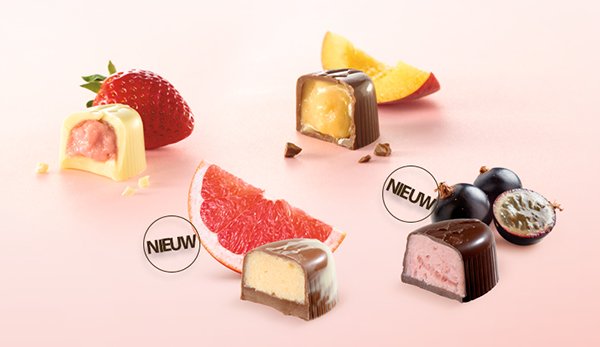 Taste the summer !
RHUBARB-STRAWBERRY IRRÉSISTIBLE
Strawberry and rhubarb cream coated in white chocolate. Finished with acacia honey.
PEACH IRRÉSISTIBLE
An irresistible chocolate with peach. This delicious combination of unusual bittersweet fruit and honey cream, coated with milk chocolate, is perfect for the summer.
NEW: BLACKCURRANT IRRÉSISTIBLE
New in the range this year is this dark-chocolate praline filled with a cream based on blackcurrant. Truly irresistible.
NEW: PINK GRAPEFRUIT IRRÉSISTIBLE
A second newcomer is the Irrésistible with pink grapefruit. Coated with marbled milk chocolate, this is a real summer gem.