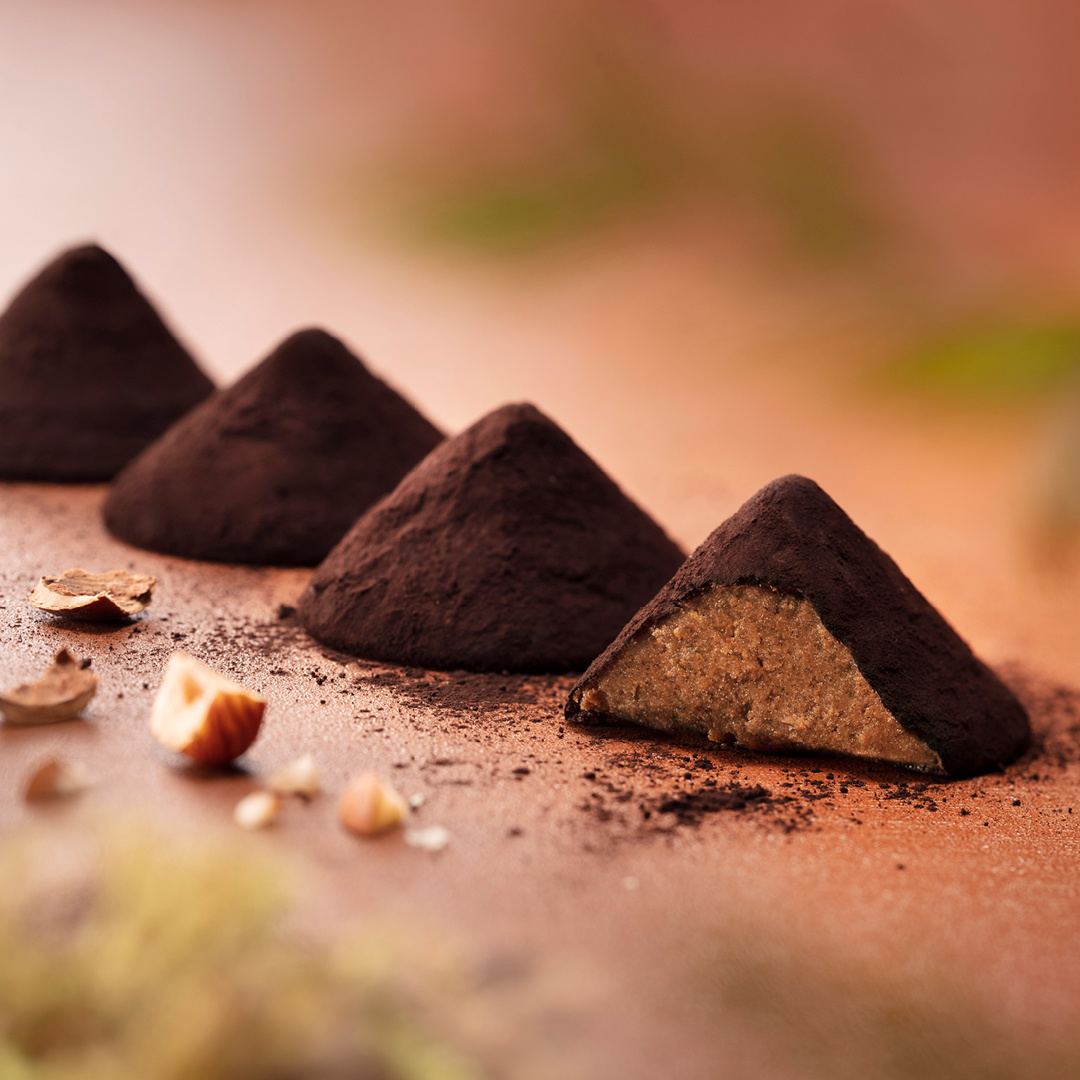 Taste our delicious truffles and discover our latest addition!
Our delicious ganache truffles are also back, with their unique shape and filling.
This autumn, Leonidas is welcoming a new member of the truffle family: the dark chocolate hazelnut truffle.
For lovers of hazelnuts and of full-flavoured chocolate, here is an intense version of our classic Truffle. Filled with a hazelnut praliné butter cream, with Piedmont hazelnut vegetable oil and Italian ground hazelnuts, coated in dark chocolate and covered with intense cocoa powder. Taste it – you'll love it!
The dark chocolate hazelnut Truffle is being added to the four existing truffles in our range.
Truffle hazelnut dark
Dark chocolate, buttercream, hazelnut praliné and intense dark cocoa powder
Truffle classic
Ganache with dark and milk chocolate
Truffle dark
Ganache with 85% cocoa dark chocolate