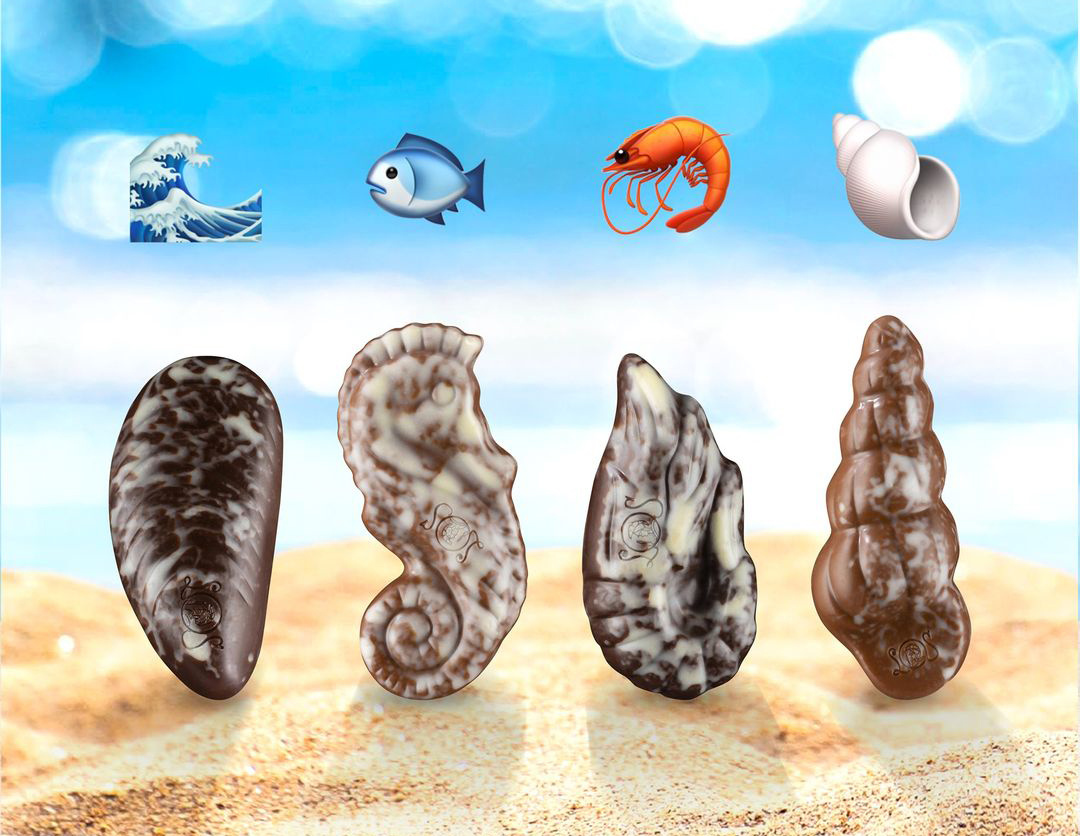 Seashells: Bring the beach to your home
Summer is here again! The sun is shining and there's a light breeze through your hair; it's time to relax. There's just one thing missing... Leonidas' chocolate Seashells to bring that beach sensation home!
Little moments of happiness

Our Seashells coated in crisp high-quality chocolate are bound to get you dreaming of the sun, sea and sand. Catch seahorses, mussels, shrimps, and tower shells, available in dark or milk chocolate. Their fresh praliné and caramel filling will always remind you of the holidays.

The Leonidas Seashells are once again wrapped up in a summery look. The cheerful blue-and-white striped packaging in the shape of a beach hut will transport you to the seaside!
Can you already taste the summer?