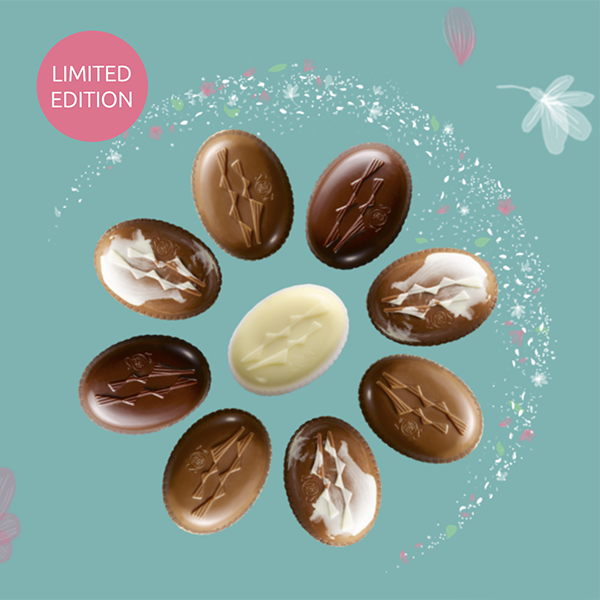 Our spring chocolates are back!
An irresistible surprise awaits you at Leonidas! A limited Spring edition packed with fruity flavours. Our secret tip: Keep the Irrésistibles in the fridge for deliciously refreshing flavours!
At Leonidas, we're celebrating the Spring and the arrival of those beautiful, sunny days with the return of our Irrésistibles – available for a limited time only! It's impossible to resist their fruity and refined flavours.
Four deliciously refreshing fruity flavours that will delight lovers of small pleasures.


Blackcurrant Irrésistible: Blackcurrant-flavoured butter cream in a dark chocolate shell


Pink Grapefruit Irrésistible: Pink grapefruit-flavoured butter cream in a marbled milk chocolate shell


Peach Irrésistible: Peach-flavoured butter cream in a milk chocolate shell


Strawberry-Rhubarb Irrésistible: Strawberry and Rhubarb-flavoured butter cream in a milk chocolate shell