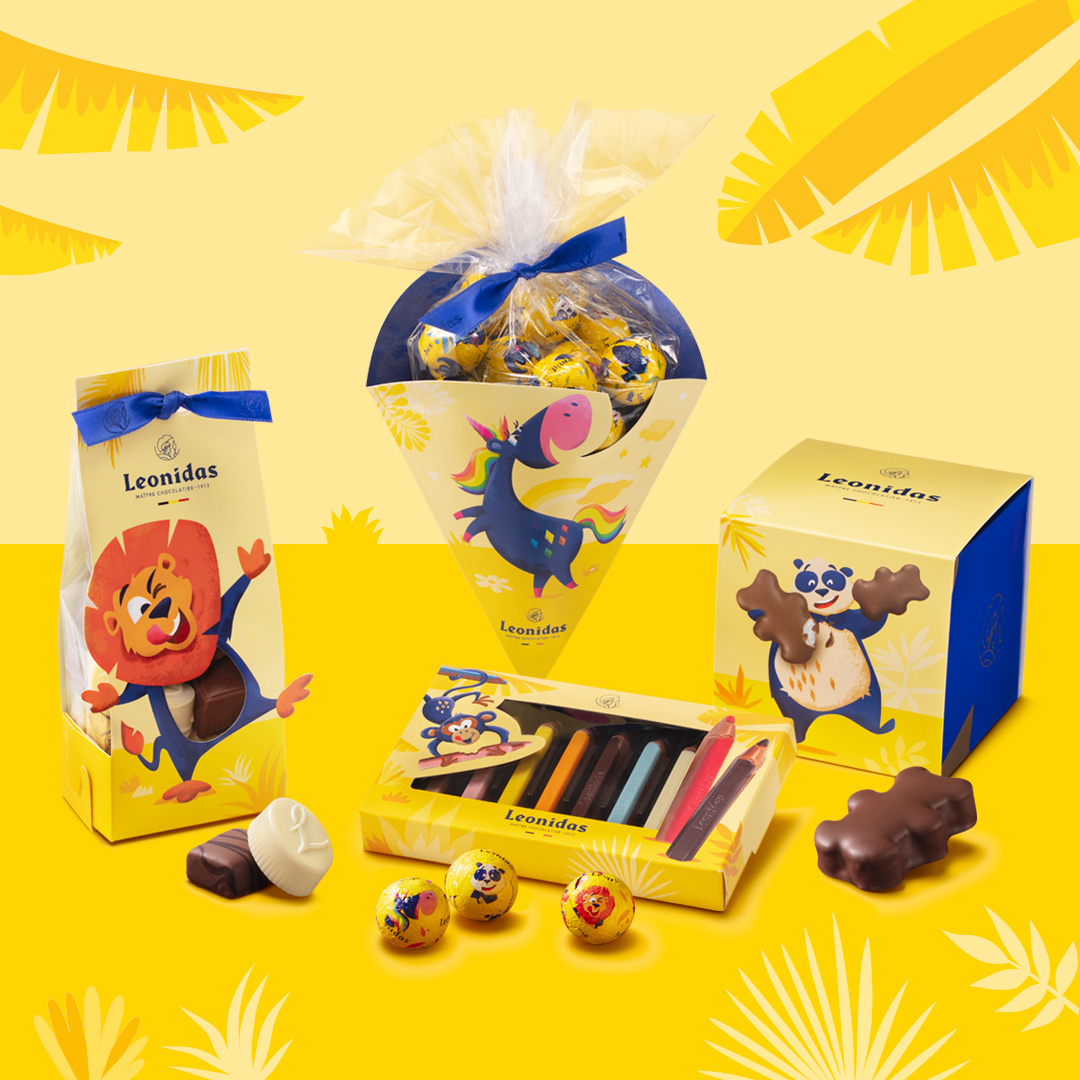 New assortment for children
Funny animals and happy little creatures have arrived at Leonidas!

Leonidas, the blissful box for everyone, including the very youngest!
For the back-to-school season, Leonidas offers a new collection of delicious chocolates specially designed for children.
We are offering them a world of fun and delicious treats, in which our 8 funny little animals are wandering around in different forms: on tasty chocolate balls and boxes of edible pencils, or as milk chocolate and marshmallow teddy bears. In their colourful packaging, they are all set for a happy return to school!
8 delicious chocolate balls

Are the school bags, pencil cases and notebooks ready? To make the return to the classroom a true celebration, do not forget the essential thing: children go crazy about chocolate! This is the time to treat them and fill them with energy.
Leonidas has designed 8 original flavours of chocolate balls so that each child can find his or her favourite! What a delightful choice!
Like all Leonidas chocolates, this new range respects the tradition of Belgian chocolate with the finest ingredients: sustainable chocolate made with 100% pure cocoa butter, without palm oil.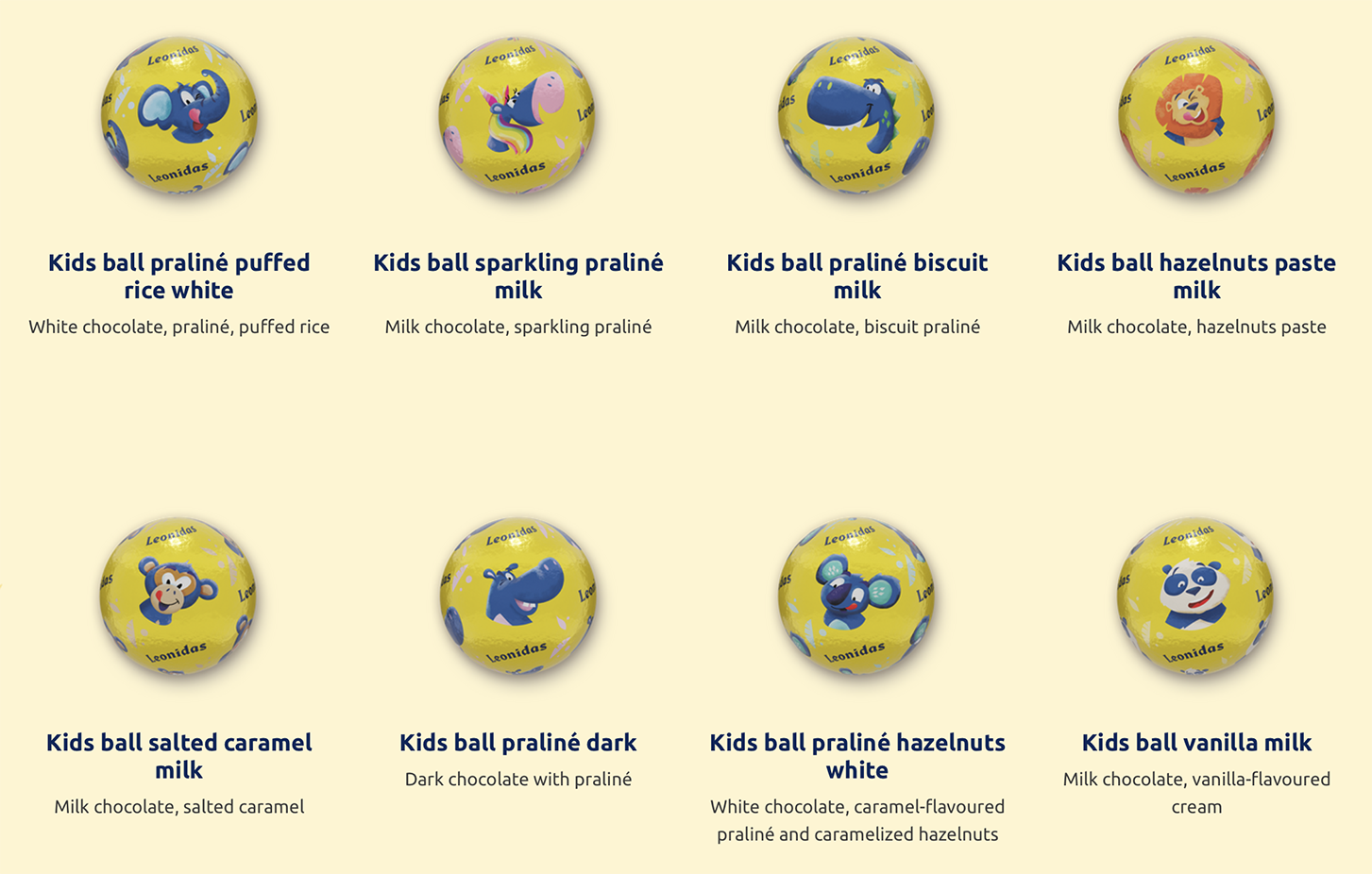 Our colourful and fun packaging for our little schoolchildren's return to school!

To enliven the return to school, Leonidas has designed colourful and fun packaging, decorated with children's favourite animals: which ones will they go for? The lion or the unicorn? The panda or the dinosaur? The hippopotamus or the monkey?
Our chocolates can be enjoyed in every type of packaging: cones, pencil cases, a cube with milk chocolate teddy bears or filled bags to delight the littlest ones. And since there is something in every size and for every budget, all you need to do is choose!
This year, Leonidas has really thought of everything to make this the finest back to school season.