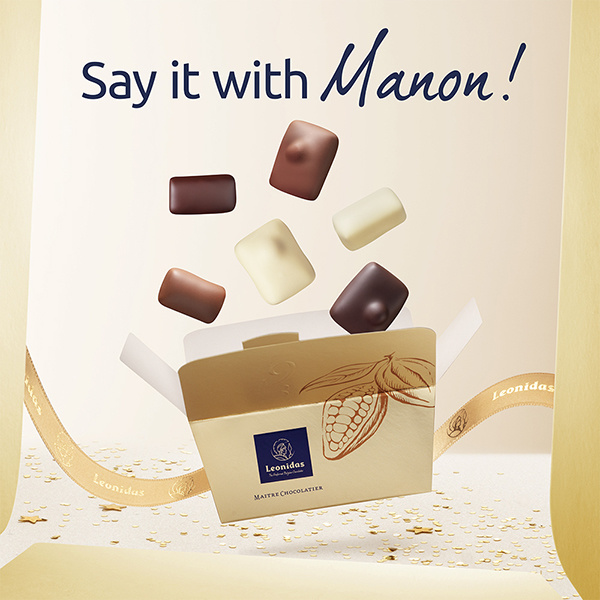 Melt for the Manon !
Temporally back: Manon Milk and Dark
With their coffee butter cream and layer of Leonidas praliné, it is almost impossible to resist the Manon Milk and Manon Dark. With their return, there are now no fewer than 6 delicious Manon flavours to choose from. Want to bet that each and every one of them will win over your heart?

Don't wait too long before tasting them: Manon Milk and Manon Dark only are available until 26 January 2020 – or as long as stocks last.