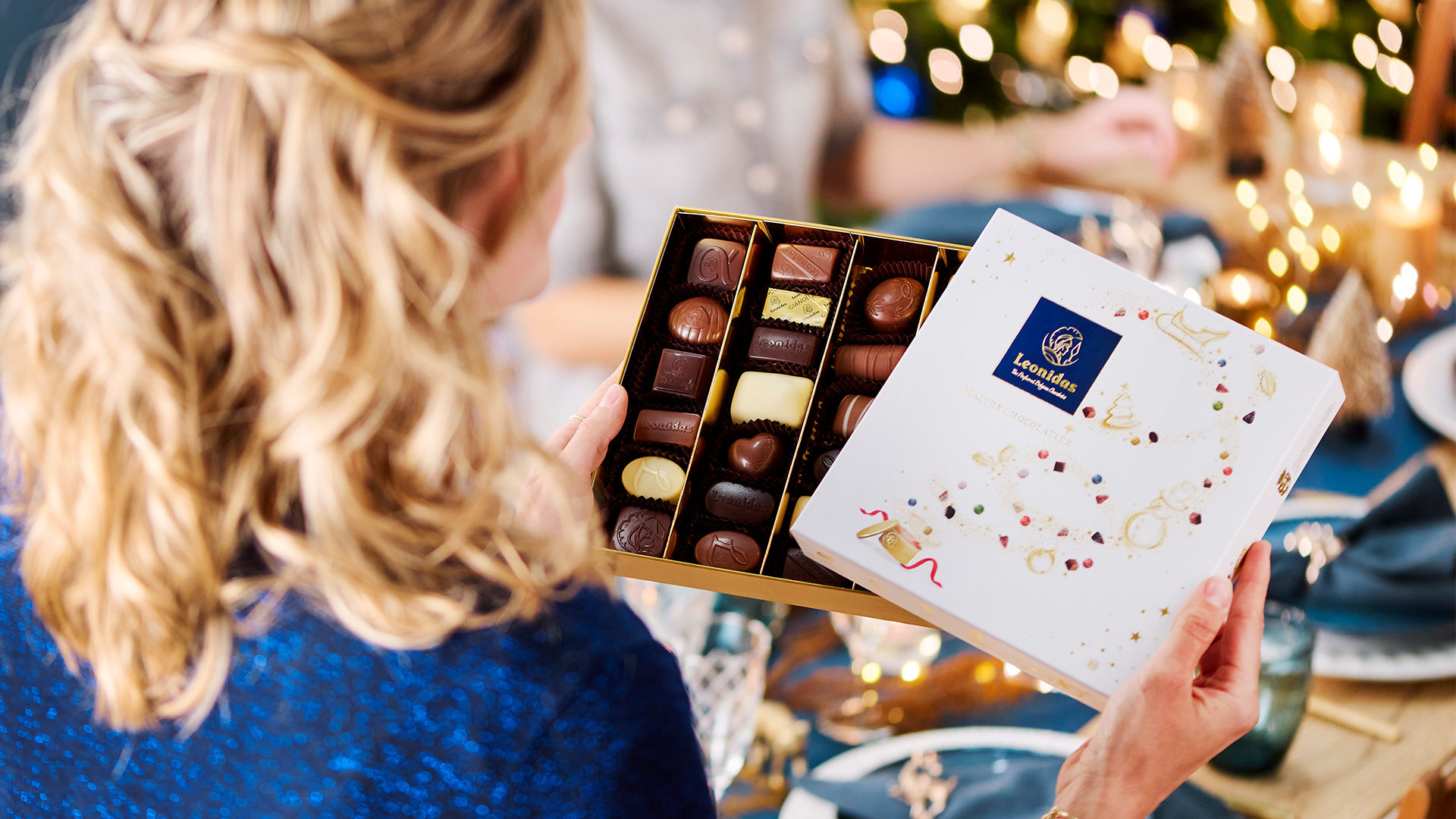 Give the magic of Christmas
Share all the magic this Christmas 
What would Christmas be without chocolate? Choose one of our gift boxes and fill it with a top selection of chocolates. Whether you go for our great classics or fall for our holiday assortment, you will be sure to make everyone happy with Leonidas!


Ever-tasty Christmas trees
The Leonidas Christmas trees with their delicate and tasty flavours are available to the great delight of young and old alike. Tasty chocolatey treats to share with your family or friends.
Impossible to resist!


The unmissable holiday treat: chocolate Christmas baubles
While awaiting the big day, Leonidas has planned several gourmet pleasures. Inseparable from the Christmas season, the traditional chocolate Christmas baubles are making their grand return in 6 delicious flavours.
You will be sure to find something to your liking!


Magical boxes for even more gift-giving pleasure
Because the holidays would never be so magical without magnificent gift wrapping, Leonidas offers various formats for Christmas in festive colours. Each gift box is designed to hold the best of Leonidas, whether an assortment from the classic range or from our Christmas selection.