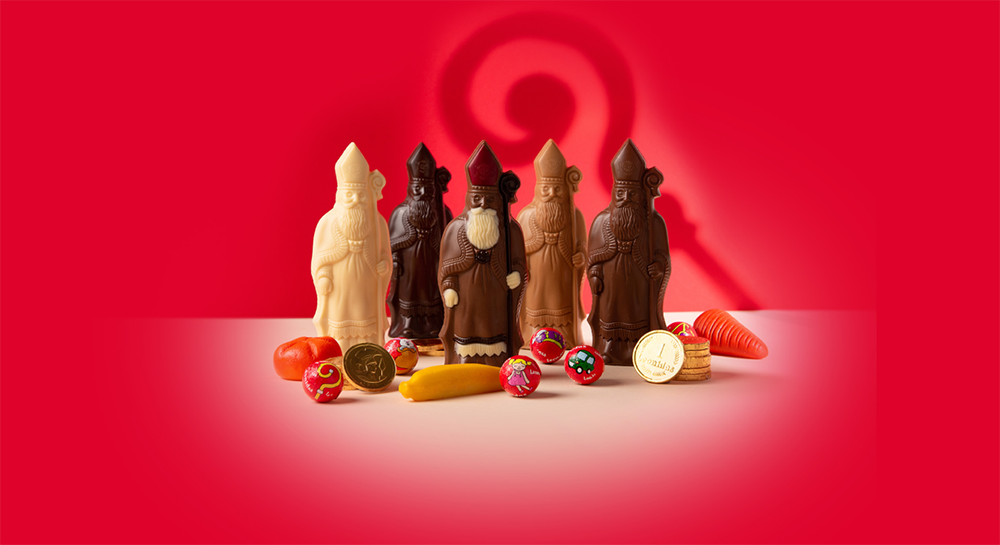 For every day before the Big Day
Get out your shoes: Saint Nicholas is coming!
If Saint Nicholas means chocolate, the patron saint of children knows how to please.
Don't wait for December 6th to treat your children. We have come up with a countdown in sweets to slip inside the little ones' slippers.
To give a little foretaste of the celebration that awaits...


This is the best way to help good little and not so little boys and girls wait for the Big Day. Little balls with fun designs that you can slide discretely into the kids' shoes.
6 chocolates, 6 flavours, 6 good reasons to give pleasure even before the Day itself.


The unmistakable emblems of Saint Nicholas, our hollow figurines are available in every size. Milk, dark, white or blond chocolate – there's something for everyone!