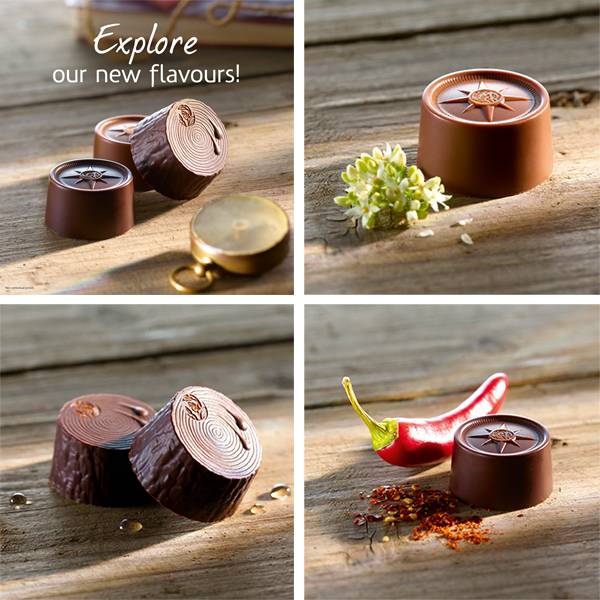 Explorations: 3 new creations
Exploration Piment d'Espelette
Dark chocolate ganache with Piment d'Espelette, covered in dark chocolate. A very aromatic and slightly sharp pepper, reminiscent of black pepper.
Exploration Elderflower
Dark chocolate ganache with elderflower, covered in milk chocolate. The elderflower, a medicinal plant dating back to antiquity, is known for its berries, flowers and peel.
Exploration Mastiha
Dark chocolate ganache with Mastiha, covered in dark chocolate. A natural, aromatic resin from the Greek island of Chios. The resin is extracted from the peel in the form of a 'tear'.

From now permanently available in our ganache range.