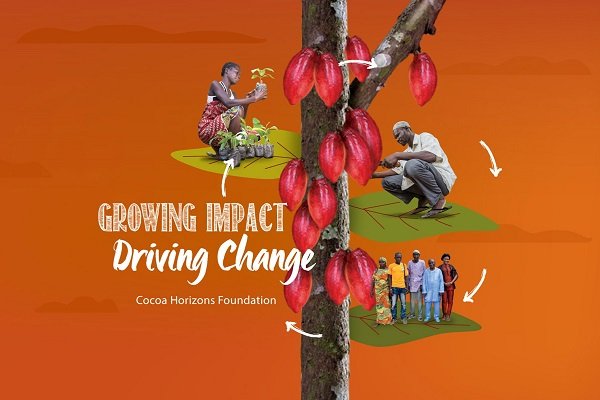 Cocoa Horizons Foundation
THE CHALLENGES IN COCOA COMMUNITIES
Cocoa communities are mostly located in remote areas, which often lack basic infrastructure and services, including schools, literacy and vocational training, access to safe water, and basic healthcare services. 

Gender imbalance also affects the sustainability of cocoa farming communities, with women having limited opportunities to build skills and generate income.
TAKING CARE OF THE SOCIAL CHALLENGES OF COMMUNITIES
A main motivator for Leonidas to participate in the Cocoa Horizons project was the fact that education and child protection plays an important part in the program. 

As a family owned business, the family feel plays an important part at Leonidas. All employees of Leonidas are 'one big family'. Keeping that idea alive and brought into practice takes a prominent place in daily business.
Education is the cornerstone of development. In addition to promoting school enrollment and attendance, we contribute to infrastructure when communities lack adequate primary and secondary school facilities. 

This includes building and furnishing classrooms, building and furnishing canteens for school meals, constructing separate latrines for boys and girls, providing solar panels for lighting, and building teacher housing to attract and retain qualified staff. 

Working to help meet the expressed needs of communities and farmer groups, we aim to provide more accessible, safe, and adequately equipped learning environments for children and youth in cocoa-growing areas.
The vision of the project on thriving cocoa communities is one in which all children can attend school and are protected from harmful work. Together with partners, we promote the importance of schooling in our farmer training, and work with communities to raise awareness about child labor, better understand its causes, and develop constructive solutions.