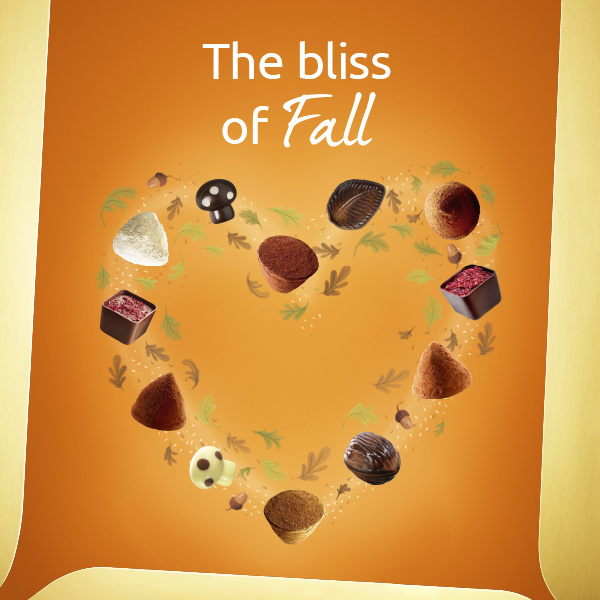 Our autumn delights.
The truffle – the star of our autumn season!
The days are growing shorter. Temperatures are falling. And a chilly breeze is setting the leaves a-flutter. Autumn is well and truly back… Why not take this opportunity to treat yourself?

Close your eyes and imagine… Snuggled up in the warmth, you share some delicious Leonidas truffles with your loved ones. The fine chocolate shell dusted with cocoa melts on your palate, and you savour the creamy taste of the ganache.

The distinctive shape and flavourful filling… Leonidas truffles have been sublime since time immemorial. And today, we are offering you this delicious chocolate treat, invented at the end of the 19th century, in 4 flavourful versions.